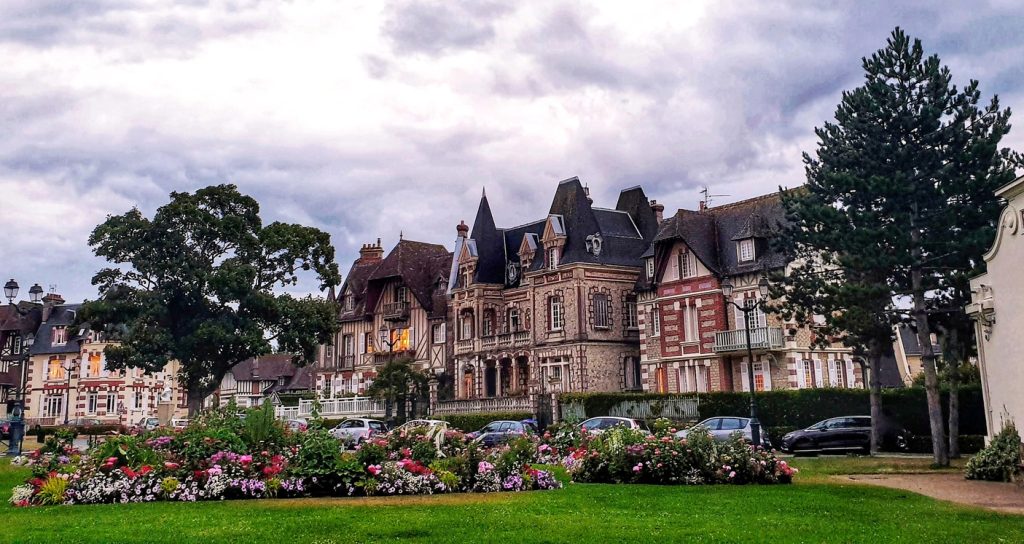 To be enjoyed to the full
From a small fishing village to the residences of illustrious guests (including Marcel Proust), the seaside resort of Cabourg is a direct descendant of the Belle Époque. Founded nearly 1400 years ago, the town reached its apogee with the birth of sea bathing, which developed in the 19th century thanks to new maritime and rail links. Within 20 years, Cabourg underwent spectacular development with the construction of the first second homes of the modern era. The town became a favourite playground for architects. The whole town was an invitation to romance and poetry: the Belle Epoque villas, the Casino, the Grand Hôtel where Marcel Proust used to stay and who was inspired to write "A l'ombre des jeunes filles en fleurs", the Belle Epoque Gardens opposite the Grand Hôtel and Casino and the 4 km long beach and promenade. That's why the Cabourg Film Festival has chosen passion, love and reverie as the central themes for the films it presents. The festival, which welcomes the biggest names in French, European and international cinema, has been held in June for over 30 years.
Cabourg, which has been awarded the Famille Plus label, boasts one of the most beautiful beaches on the Normandy coast. Also known as the beach of the romantics, it's perfect for young and old alike, who can laze around, relax or enjoy the activity of their choice: sea kayaking, stand-up paddle, catamaran, windsurfing, jet skiing, sand yachting...
Here, sport is a state of mind and a way of life! Jogging along the Promenade Marcel Proust, golf, swimming in the sea, hiking in the marshes... Our hotel, just 5 minutes from the sea, is ideal for living Cabourg to the full in any season. Nearby is the casino, a must for Cabourg night owls with its 75 slot machines, 9 electric roulette wheels, English roulette, black jack and poker tables, cinemas, shopping, the racecourse nicknamed "Normandy's Little Vincennes", not forgetting the parks and gardens with their colourful flowerbeds that make Cabourg a "Four Flowers" listed flower resort.